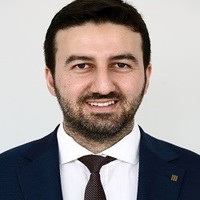 The Department of Political Science and International Relations aims to raise qualified graduates with a global perspective, who can think in an interdisciplinary and analytical manner. With respect to this, a curriculum that derives its strength from the disciplines of economy, politics, international relations, law, universal culture, and foreign languages, is provided to the students of our department. Our faculty members in our department are experts in interdisciplinary studies, closely following current economic and political developments, and have significant academic experience and competence in their fields.
During the first two years, our students learn basic notions and facts of political science, international relations, economics, philosophy, and law. From the third year, they start to specialize in sub-disciplines using a wide range of optional courses (in Turkish and English). Students have the opportunity to gain hands-on experience before graduation with the help of vocational seminars and graduation project studies held in the fourth year. Department seminars, study meetings and student community activities for the social and intellectual development of our students are carried out intensively during the academic year.
Department of Political Science and International Relations continues on its way as an ambitious department at the undergraduate, graduate and doctoral levels by benefiting from the knowledge and experience of the Istanbul Chamber of Commerce, one of the most powerful chambers of commerce in the world.
Assoc. Prof. Dr. Uğur Yasin ASAL
Department Chair
Contact details:
uyasal@ticaret.edu.tr
444 0 413 /4730